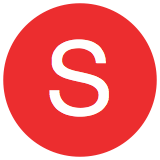 Nikita Ivanov
Mr. Ivanov has over 15 years of experience in software development, and over 7 years of developing grid computing and distributed middleware, a vision and pragmatic view of where development technology is going, and high quality standards in software engineering. In 1996, Mr. Ivanov was one of the pioneers in using Java technology for server side middleware development while working at T-Systems GmbH, one of the largest European System Integrators.
Mr. Ivanov has held various positions architecting and leading software product development for start–up companies and working with well–established companies such as Adaptec, Visa, and BEA Systems. Mr. Ivanov is an active member of Java middleware community, and is a contributor to Java specifications as a member of JSR–107.
Mr. Ivanov holds a Master's degree in Electro Mechanics from Baltic State Technical University, Saint Petersburg, Russia.
Presented meetings.