We are a non-profit committed to educating the Dallas Metroplex in all things Java.
TBD
Please RSVP to help us make the meeting a better experience. While not required to attend, RSVPing is a prerequisite to enter the drawing. RSVP
April 10, 19
---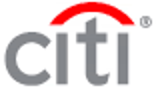 Sponsored by Citi
Citi Global Consumer Technology (GCT) eBusiness team develops, deploys and supports high–volume self–service internet, mobile and ATM applications for Citi business units across the globe. We work with a variety of Java technologies for our internet applications, iOS and Android for our mobile applications, and a number of different ATM platforms. Citi GCT eBusiness is based in Irving, TX, Blue Ash, OH, and Jacksonville, FL in the USA.
To support the launch of a global web re–design effort, Citi GCT eBusiness is looking for seasoned IT professionals with a track record of implementing self–service applications with leading edge technologies. Positions are available at all levels (intermediate/experienced analysts/developers) to work on high–volume internet and mobile self–service applications.
Location and Time
On the second Wednesday of each month, we meet as a group to discuss the latest and greatest Java related methodologies, technologies and tools. Our meeting space is provided by Improving and is located at 5445 Legacy Dr, Suite 100, Plano, TX 75024.
Social time starts at 6:30 PM, announcements and sponsorship information at 7:00 PM, followed by the presentation which ends by 9:00 PM. Our sponsors provide free food and drink during the social hour. After the presentation has come to an end, we hold a drawing where we give away prizes that are also made possible by our sponsors. We look forward to seeing you there!