We are a non-profit committed to educating the Dallas Metroplex in all things Java.
The Many Types of AI
Please RSVP to help us make the meeting a better experience. While not required to attend, RSVPing is a prerequisite to enter the drawing. RSVP
March 13, 19
---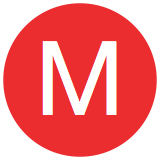 Abstract
As programmers, we love solving problems. However, sometimes we need more than programmer grit to solve many problems with no easy answer. Suppose you need to tightly schedule 190 classes in 20 classrooms, with different class durations, recurrences, and constraints throughout the week? What about minimizing the operating cost of a train schedule while maintaining a steady movement of passengers? How about identifying objects in images? Or simply solving a Sudoku?
Come to this session to see live examples of optimization, stochastic, and machine learning models on the JVM to solve real-world problems like discrete optimization, Naive Bayes, Monte Carlo simulations, and artificial neural networks.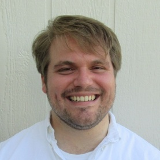 Presented by Thomas Nield
Thomas Nield (author of Getting Started with SQL and Learning RxJava) is a business consultant for Southwest Airlines. Early in his career, he became fascinated with technology and its role in business analytics. After becoming proficient in Java, Kotlin, Python, SQL, and reactive programming, he became an open-source contributor as well as an author/trainer for O'Reilly Media. He is passionate about sharing what he learns and enabling others with new skill sets. He enjoys making technical content relatable and relevant to those unfamiliar with or intimidated by it.
Currently, Thomas is interested in data science, reactive programming, and the Kotlin language. You may find him speaking on these three subjects and how they can interconnect.

Sponsored by Apex Systems
Apex Systems Inc. is the proud sponsor of the Apex Lecture Series, bringing in top speakers once a quarter to the Dallas MUG. Apex Systems is the nation's 2nd largest IT staffing firm in the U.S. We serve Fortune 500, mid-market, and emerging companies in all major industries, including financial services, business services, consumer industrials, technology, healthcare, government services, and communications with over 70+ locations and more than 1,000+ clients throughout North America. They have 5 offices in Texas including Dallas, Ft. Worth, Austin, San Antonio and Houston. They support clients in every major industry with contract, contract-to-hire and direct hire roles, and offer a number of perks including career development webinars, programs and training.
Location and Time
On the second Wednesday of each month, we meet as a group to discuss the latest and greatest Java related methodologies, technologies and tools. Our meeting space is provided by Improving and is located at 5445 Legacy Dr, Suite 100, Plano, TX 75024.
Social time starts at 6:30 PM, announcements and sponsorship information at 7:00 PM, followed by the presentation which ends by 9:00 PM. Our sponsors provide free food and drink during the social hour. After the presentation has come to an end, we hold a drawing where we give away prizes that are also made possible by our sponsors. We look forward to seeing you there!