We are a non-profit committed to educating the Dallas Metroplex in all things Java.
The Reactive Revolution
Please RSVP to help us make the meeting a better experience. While not required to attend, RSVPing is a prerequisite to enter the drawing. RSVP
August 14, 19
---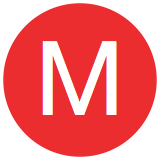 Abstract
The reactive revolution continues. For as much as we've been talking about reactive programming in Spring for the last few years the journey has only just begun. Join me, Spring Developer Advocate Josh Long (@starbuxman), and we'll take our reactive applications further, looking at how to build microservices for cloud platforms like Pivotal Application Service (Cloud Foundry) and PKS (Kubernetes).
Some of the things we may cover include:
reactive NoSQL data access
reactive SQL data access with R2DBC
orchestration and reliability patterns like client-side load-balancing, circuit breakers, and hedging
messaging and service integration with Apache Kafka or RSocket
API gateways with Spring Cloud Gateway and patterns like rate limiting and API adapters
serverless programming with Spring Cloud Function and project Riff
reactive authentication and authorization with Spring Security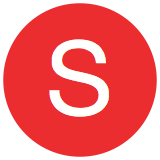 Location and Time
On the second Wednesday of each month, we meet as a group to discuss the latest and greatest Java related methodologies, technologies and tools. Our meeting space is provided by Improving and is located at 5445 Legacy Dr, Suite 100, Plano, TX 75024.
Social time starts at 6:30 PM, announcements and sponsorship information at 7:00 PM, followed by the presentation which ends by 9:00 PM. Our sponsors provide free food and drink during the social hour. After the presentation has come to an end, we hold a drawing where we give away prizes that are also made possible by our sponsors. We look forward to seeing you there!