We are a non-profit committed to educating the Dallas Metroplex in all things Java.
Kubernetes Koncepts
Please RSVP to help us make the meeting a better experience. While not required to attend, RSVPing is a prerequisite to enter the drawing. RSVP
March 11, 20
---
Abstract
You have some modular code with a REST API. You are on your way to Microservices. Next, you package it in a container image that others can run. Simple. Now what? Your service needs to log information, needs to scale and load balance between its clones. Your service needs environment and metadata way outside its context. What about where the service will run? Who starts it? What monitors its health? What about antifragility? Updates? Networking? Oh my.
Don't get flustered. We will explore how Kubernetes simplifies the complexity of distributed computing.
This session will help you understand the terms, architecture and the mechanics of the Kubernetes tools. You will understand how to target your applications to a seemingly complex distributed compute platform.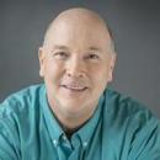 Presented by Jonathan Johnson
Jonathan Johnson is an independent software architect with a concentration on helping others unpack the riches in the cloud native and Kubernetes ecosystems.
Jonathan is halfway into his second score of engineering commercial software, driven by his desire to design helpful software to move us forward. His applications began with laboratory instrument software and managing its data. Jonathan was enticed by the advent of object-oriented design to develop personal banking software. Banking soon turned to the internet, and enterprise applications took off. Java exploded onto the scene, and since then he has inhabited that ecosystem. At 454 Life Sciences and Roche Diagnostics, Jonathan returned to laboratory software and leveraged Java-based state machines and enterprise services to manage the terabytes of data flowing out of DNA sequencing instruments. Then as a hands-on architect at Thermo Fisher Scientific, he applied the advantages of microservices, containers, and Kubernetes to their laboratory management platform.
Jonathan enjoys comparing and sharing his adventures with peers. He shares ways to modernize application architectures while adhering to the fundamentals of high modularity and low coupling.
Location and Time
On the second Wednesday of each month, we meet as a group to discuss the latest and greatest Java related methodologies, technologies and tools. Our meeting space is provided by Improving and is located at 5445 Legacy Dr, Suite 100, Plano, TX 75024.
Social time starts at 6:30 PM, announcements and sponsorship information at 7:00 PM, followed by the presentation which ends by 9:00 PM. Our sponsors provide free food and drink during the social hour. After the presentation has come to an end, we hold a drawing where we give away prizes that are also made possible by our sponsors. We look forward to seeing you there!