We are a non-profit committed to educating the Dallas Metroplex in all things Java.
JRediSearch Workshop
Please RSVP to help us make the meeting a better experience. While not required to attend, RSVPing is a prerequisite to enter the drawing. RSVP
December 12, 18
---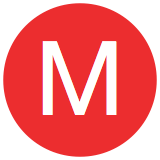 Abstract
In this talk, David Parry will dive into the open source project JRediSearch that provides a Java API for RediSearch plugin.
About Redisearch
Redisearch implements a open-source Full-Text and Secondary Index engine, but unlike other search libraries, it does not use internal data structures like sorted sets. Redisearch enables more advanced features, like exact phrase matching and numeric filtering for text queries, that are not possible or efficient with traditional Redis search approaches.
JRediSearch is the Java library supported by RedisLabs that abstracts RediSearch Redis module, it provides a wonderful interface allowing the Java developer to focus on their implementation logic and not the underpinnings of the module.
In my workshop https://github.com/davidparry/JRediSearchWorkshop, you will have a live demonstration of the following:
Run in Docker the latest Redisearch container in Docker.
Download and build the JRediSearch project.
Run the Spock Unit Tests.
See a running example of a Full-Text and Secondary Index engine.
A variety of syntax mistakes allowing constructive crowd participation.
And more!
This workshop demonstrates some of the features of Redis. For deeper dive contact RedisLabs (@redislabs).
References:
JRediSearch Project: https://github.com/RedisLabs/JRediSearch
RediSearch Plugin: https://oss.redislabs.com/redisearch/
Redislabs(Home of REDIS): https://redislabs.com/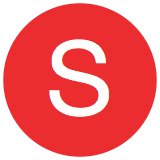 Presented by David Parry
David Parry is a Principal Software Engineer at Mutualink Inc. He mentors, designs and develops for the FullStack. During his career, he coined the phrase, "Code does not lie." This is why you will observe him with his sleeves rolled up implementing his designs with the development team. He has worked for a range of companies from startups to big four consulting firms allowing him to have a wide range of experiences and opportunity. One of his more public successes was working on the Architecture team that fixed healthcare.gov.
You will find David contributing to a number of open source projects. The two he is actively contributing to are JRedisearch API and jedis. For his day job, he is completing a modern day set of microservices running in Docker Swarm backed by RedisLabs CRDB, MariaDB and a complete multimedia stack written on top of Softil. Mutualink refers to it as "Edge", which is deployed in multiple geographical data centers, providing interoperability for public safety servants for a range of solutions.

Sponsored by Odyssey Information Services
Odyssey Information Services provides consulting services for the Information Technology Market. We consistently provide exceptional quality contractors at highly competitive rates. We strive to provide the highest quality service to our clients globally and provide solutions for corporate changes, headcount restrictions, budget pressures, core business changes, staff augmentation and mergers/acquisitions. Odyssey was founded in 2000, and is headquartered in Plano, Texas, with additional offices in Houston and an International Branch in Malaysia.
For our Consultants, we provide great resources to help you grow toward the career that is right for you. We offer competitive and versatile compensation and benefit packages that make Odyssey different than other consulting organizations.
Contacts:
Location and Time
On the second Wednesday of each month, we meet as a group to discuss the latest and greatest Java related methodologies, technologies and tools. Our meeting space is provided by Improving and is located at 5445 Legacy Dr, Suite 100, Plano, TX 75024.
Social time starts at 6:30 PM, announcements and sponsorship information at 7:00 PM, followed by the presentation which ends by 9:00 PM. Our sponsors provide free food and drink during the social hour. After the presentation has come to an end, we hold a drawing where we give away prizes that are also made possible by our sponsors. We look forward to seeing you there!