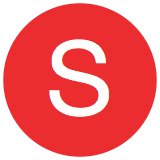 David Parry
David Parry is a Principal Software Engineer at Mutualink Inc. He mentors, designs and develops for the FullStack. During his career, he coined the phrase, "Code does not lie." This is why you will observe him with his sleeves rolled up implementing his designs with the development team. He has worked for a range of companies from startups to big four consulting firms allowing him to have a wide range of experiences and opportunity. One of his more public successes was working on the Architecture team that fixed healthcare.gov.
You will find David contributing to a number of open source projects. The two he is actively contributing to are JRedisearch API and jedis. For his day job, he is completing a modern day set of microservices running in Docker Swarm backed by RedisLabs CRDB, MariaDB and a complete multimedia stack written on top of Softil. Mutualink refers to it as "Edge", which is deployed in multiple geographical data centers, providing interoperability for public safety servants for a range of solutions.
You can get in contact with David via:
Presented meetings.