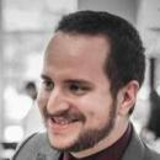 Michael Carducci
Michael Carducci is an independent, hands-on software architect with a reputation for doing the impossible. His 25 years of industry experience includes over 15 years in architect roles including Chief Architect at S&P Global and IHS Markit. Michael is also a sought-after speaker at conferences and events around the world.
In addition to his experience in the technology industry, Michael has earned equal recognition and renown as an award-winning professional magician and mentalist. This pursuit has earned him a unique perspective on problem-solving, human psychology, and communication.
When not on the road speaking, coding, or performing; Michael can be found exploring the mountains of Colorado on two wheels, jumping out of perfectly good airplanes, or deep underwater exploring shipwrecks and reefs.
Presented meetings.