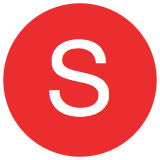 Pete Whitney
Pete Whitney serves as Vice President of Cloud Development at FireScope Inc. His primary role at FireScope is overseeing the architecture and development of FireScope Stratis and ensuring that its product line is the envy of the IT world. The architectural cornerstones of the Stratis product are unlimited scalability, built–in redundancy, and no single point of failure.
In the advertising industry, Pete designed and delivered DG Fastchannel's internet–based advertising distribution architecture. Pete also excelled in other areas including design enhancements in robotic machine vision systems for FSI International Inc. These enhancements included mathematical changes for improved accuracy, improved speed, and automated calibration. He also designed a narrow spectrum light source, and a narrow spectrum band pass camera filter for controlled machine vision imaging.
Pete graduated Cum Laude from the University of Texas at Dallas, and holds a BS in Computer Science. Pete can be contacted via Email at pwhitney@firescope.com.
Presented meetings.