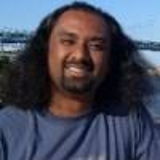 Reza Rahman
Reza Rahman is an independent consultant specializing in Java EE with clients in the Philadelphia and New York metropolitan areas. He works with EJB 2, Spring, Hibernate, EJB 3, JPA and Seam. These days, Reza is focused on the Resin EJB 3.1 Lite/Java EE 6 Web Profile implementation.
Reza has over ten years of experience with enterprise architecture, technological leadership and application development. He has been working with Java EE since its inception in the mid–nineties, developing on platforms ranging from Tomcat to JBoss, GlassFish, WebSphere and WebLogic. He has developed enterprise systems in the e–commerce, publishing, financial and telecommunications industries for companies like Motorola, Comcast, Nokia, Guardian Life, Prudential, Independence Blue Cross, Citigroup, Accenture and GMAC. He is particularly interested in distributed systems, messaging, middleware, persistence and machine learning.
Reza is the co–author of EJB 3 in Action from Manning Publishing. He is a frequent speaker at conferences and Java user groups at the local, national and international levels including JavaOne. Reza is an independent member of the Java EE 6 and EJB 3.1 expert groups.
Presented meetings.