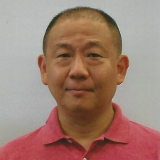 Yujun Liang
Yujun Liang is an experienced application developer who has been using Java for more than 10 years and has developed many mission critical applications. He is now working as a DevOps Engineer on the Cloud Migration team for Fidelity Investments.
Even though he had touched AWS a couple of times in the past, the areas of the services were limited to certain areas and he never got a chance to work on those services on various day jobs. So he decided to pursue the certifications. Partly as a job requirement from his management.
He passed all 5 certifications in 4 months.
Presented meetings.