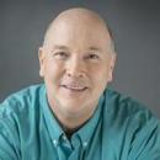 Jonathan Johnson
Jonathan Johnson is an independent software architect with a concentration on helping others unpack the riches in the cloud native and Kubernetes ecosystems.
Jonathan is halfway into his second score of engineering commercial software, driven by his desire to design helpful software to move us forward. His applications began with laboratory instrument software and managing its data. Jonathan was enticed by the advent of object-oriented design to develop personal banking software. Banking soon turned to the internet, and enterprise applications took off. Java exploded onto the scene, and since then he has inhabited that ecosystem. At 454 Life Sciences and Roche Diagnostics, Jonathan returned to laboratory software and leveraged Java-based state machines and enterprise services to manage the terabytes of data flowing out of DNA sequencing instruments. Then as a hands-on architect at Thermo Fisher Scientific, he applied the advantages of microservices, containers, and Kubernetes to their laboratory management platform.
Jonathan enjoys comparing and sharing his adventures with peers. He shares ways to modernize application architectures while adhering to the fundamentals of high modularity and low coupling.
Presented meetings.